As developments with COVID-19 continue to evolve, so does our approach to conducting business safely. At BBVA, we are taking a number of proactive steps to help ensure your access to banking services, while protecting the health and safety of you and our employees.  During this difficult time, we have implemented measures, announced offers and provided resources to minimize the impact on you and your banking needs.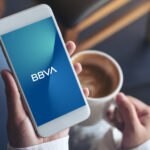 For your reference, below are both bank news and relevant articles. Please check back regularly for updates as we continue to actively monitor the evolving situation. For more updates related to banking services, please visit our COVID-19 resource page: BBVAUSA.com/special/covid19
News
BBVA USA recounts Paycheck Protection Program results to date, lends $3.3 billion
BBVA USA has funded approximately $3.3 billion small business loans in less than 60 days, processing more than 22,000 applications and impacting approximately 360,000 jobs through its efforts in the Small Business Administration's (SBA) Paycheck Protection Program (PPP).
BBVA USA announces $600,000 award to Feeding America to help food banks during pandemic
BBVA USA announced today it awarded $600,000 to Feeding America®, a nationwide network of food banks. The organization will distribute funds to food banks across the bank's geographic footprint.
BBVA USA commits more than $3.7 million in community support, offers special employee benefits amid COVID-19
BBVA USA has announced its commitment of more than $3.7 million to support organizations that are providing community support in response to the coronavirus pandemic. The funds are earmarked for a combination of community support, including a distribution of $1 million in rapid response funding.
BBVA USA offers special assistance for impacted customers during COVID-19 outbreak
BBVA USA is offering special assistance to consumer and small business  customers impacted by the ongoing COVID-19 pandemic, including penalty-free withdrawals from applicable CDs, ATM fee refunds, and payment deferrals, extensions and waivers on existing loans and lines of credit, among other offers.
BBVA USA to modify branch service across its footprint in response to COVID-19
Effective Friday, March 20, 2020, BBVA USA has transitioned to drive-thru banking as a primary means of operation at all branches.
BBVA USA announces additional client and employee offers in response to the ongoing COVID-19 outbreak
BBVA USA is providing additional assistance across its footprint to those who have been negatively impacted by the COVID-19 outbreak, including new offers for consumers and small businesses, and specialized benefits for employees.

BBVA launches new COVID-19 focused brand campaign
BBVA USA's new brand campaign focused on encouraging customers to stay home and stay safe by conducting their banking transactions using the bank's phone and digital channels.
Articles
On the job during COVID-19: Branch employees share their experience of working with modifications
In response to the COVID-19 pandemic, in late March, BBVA USA announced that it would be serving most in-person customers through its drive-thrus only. The bank's branch leaders are now faced with a new way of working. In this article, read how they are answering the call.
Real life Superheroes live in the form of BBVA branch employees
In what it called its Superhero Salute, BBVA USA recently recognized its branch employees for working in creative, safe and responsible ways to serve its clients in a time of operational changes and financial uncertainty for most. The bank launched the campaign on May 11 with a series of actions, some of which ran until May 20, and some that will last even longer.
Superhero Saturday: Answering the call to process Paycheck Protection Program applications
On a late Friday in April, BBVA USA sent up its own version of the bat signal to more than 600 Branch Retail Executives across its seven-state footprint, asking who among them was willing to be a superhero on Saturday. The mission? Saving small businesses in their communities by pulling together and processing as many pending Paycheck Protection Program applications as possible in anticipation of the second round of program funding opening Monday.
Podcast: "It made a huge difference" how quickly BBVA funded the PPP loan
The Paycheck Protection Program, part of the CARES Act passed by Congress, is designed to incentivize qualifying small businesses to continue to pay their employees. BBVA was one of the first banks in the U.S. to open for applications so that applicants could be among the first in line for the federal funding program. In this podcast, Jacksonville-based Smarter Remodeling's founder and President/CEO Fabian Videla shares his experience about the program.
More than 200 employees volunteer to move PPP applications forward
More than 200 BBVA employees from across the bank's commercial, wealth and retail lines of business — from administrative assistants to relationship managers — volunteered their time to help process applications for funds from the Small Business Administration as part of the CARES Act.
How BBVA USA delivered an online loan app in three days
When the pandemic relief legislation known as the CARES Act passed in late March, BBVA USA recognized that an online application for the Act's Payroll Protection Program (PPP) would be the best way to expedite funding and ensure the safety and health of its customers and employees.
 
Getting the economy back on track
As small businesses across the country were struggling with challenges from decreased sales to mandatory shut-downs tied to the COVID-19 pandemic, BBVA USA employees were working to ensure the bank was one of the first in the U.S. to accept applications for the Small Business Administration's Paycheck Protection Program.
Take steps to stay home
Here are 15 tips to help you minimize your time away from home and get things done — including your banking.
The risks of hoarding cash during a pandemic
While panic-buying has been frequent during the historic outbreak, cash hoarding has also been a trend. According to the Wall Street Journal, Americans are hoarding cash at the fastest pace since the Y2K concern. According to BBVA USA Head of Retail Larry Franco, cash hoarding could have serious risks associated with it.
BBVA Research weighs in on U.S. economic recovery from the infection
According to a publication released from BBVA Research, the experience of countries that have transitioned beyond the worst phase of the pandemic suggest that the number of coronavirus cases in the U.S. could peak in the spring or early summer.

How partially-shuttered businesses can get digitally creative amid COVID-19
During trying times when unemployment numbers are at historic highs, digital resources have become increasingly necessary. Here are some ways digital can help small businesses modify their operations successfully during the outbreak.
While COVID-19 creates uncertainty, be certain to protect financial information against fraud
While the pandemic created by the novel COVID-19 develops and sends Americans down an unprecedented path, fraudsters are jumping at the chance to capitalize on that uncertainty. There are multiple ways to protect yourself from these scammers and minimize stressful situations, especially in regards to financial information.
Myths v. Reality: Refinancing during the COVID-19 outbreak
During social distancing, some people may be contemplating if this is the best time to refinance their home. In this article, BBVA USA Head of Consumer Direct Mortgage Lending Bob Jones addresses the general myths of refinancing a home.

---
Click here to read more COVID-19 related articles and news about the bank's efforts across its global footprint.