June 2018 Recap: BBVA Compass top news and articles at a glance
Top news and articles from BBVA Compass in June reflected the bank's commitment to being a digital leader and engine of opportunity for customers, small businesses and communities throughout its footprint. The bank also positioned itself as a financial education resource, publishing a series of informational articles on homeownership.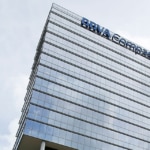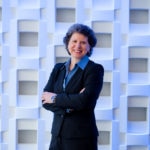 In June, BBVA Compass announced Celie Niehaus as the bank's Chief Compliance Officer and a member of its Management Committee.
Embedding automation and artificial intelligence into culture
BBVA Compass' Risk Technology & Productivity team holds its first workshop to discuss the capabilities of artificial intelligence and automation and how embedding these technologies into the bank's culture could drive greater efficiency and growth.
BBVA Compass Mobile Banking App designed for greater financial freedom
BBVA Compass recently reported a 30 percent year-over-year increase in active mobile customers, largely a reflection of the bank's digital strategy which incorporates design and customer feedback to deliver a mobile app that guides customers on their financial
Digital banking kiosks and their potential in the U.S.
A Middle-East banking group recently rolled out digital banking kiosks in the United Arab Emirates. BBVA Compass Corporate Regional Real Estate Director provides insight into the reality of banking kiosks in the U.S. and the role branches play in digital banking.
Why Touch ID may be yesterday's security method
Many of today's smartphones are equipped with Touch ID, but is it becoming a thing of the past when it comes to  cybersecurity? BBVA Compass Director of Mobile, Online and Digital Sales shares his insight.
Signing into the BBVA Compass Mobile Banking app could net $10,000
Customers could win $500, $1,000 or the grand prize of $10,000 by simply signing into the BBVA Compass Mobile Banking App. A Birmingham-area customer was recently announced as the grand prize winner of the bank's Sign In & Win Sweepstakes.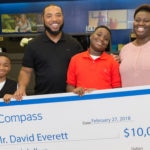 In the 2017 Sign In & Win Sweepstakes, Birmingham-area BBVA Compass customer David Everett won the $10,000 grand prize for simply depositing a check using the mobile app.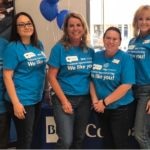 Visitors to BBVA Compass branches on May 3 were treated to a sea of blue-clad team members waiting to give them special treatment as part of the bank's first-annual Customer Appreciation Day.
Homeownership
Consumer lending and rising interest rates
The Federal Reserve has gradually increased the federal funds interest rates over the past several years. This informational piece details how the most common consumer loans (mortgage, auto, and credit cards) are affected by rising interest rates.
Should you buy a house?
Rising mortgage rates and home prices continue to affect homebuying affordability, so now might be the best time to become a homeowner. This informational piece provides insight for consumers looking to purchasing a home.
Learn how new home construction loans work
Financing options for building a house can vary when compared to buying an already-constructed house. This informational article provides a look into the two most common home construction loans and how they work.
Refinancing at the right time for your unique financial situation
This informational article looks into the two major types of refinancing options: rate-and-term refinancing and cash-out refinancing.
---
For a recap of top news in April and May, click here.