BBVA sets a target for women to occupy 35 percent of its management positions by 2024
BBVA takes another step toward gender equality, setting a target for 35 percent of its management positions to be held by women by 2024. At the end of last year, this figure stood at 31.4 percent. This measure adds to a series of initiatives that are contributing to increasing the number of women in positions of responsibility.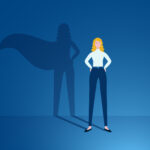 "With this new measure, we are moving forward in our commitment to fostering equal opportunities for women at BBVA," said BBVA Chair Carlos Torres Vila.
Fifty-three percent of BBVA's workforce is made up of women, a figure that decreases when approaching management positions. From 2018 to 2021, the percentage of women in management positions increased from 30 to 31.4 percent, so this 35-percent target represents almost 4 percentage points progress compared to the current situation of women in management positions.
One of the areas where the bank's policies have had a more relevant impact is in identifying those processes where it is more difficult to reach higher diversity, from the selection (of candidates) to promotion and professional opportunities. The application of the Rooney rule has been a key ally in this effort, as it requires that at least half of the final candidates for internal positions be women. Thanks to this type of initiative, 52 percent of promotions went to women in the past year.